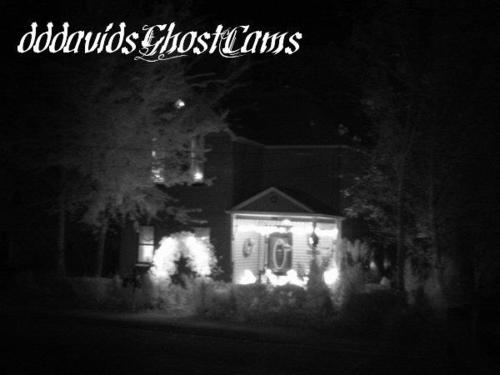 The house is real.
The stories are real.
The ghost are real.
Welcome to the 20 Live
Ghost Hunting Web Cams.
Welcome to the Live Ghost Cameras!
Join me in a Paranormal journey including:
LIVE Webcams/Ghost Cams. A Blog of actual
detailed experiences, and Paranormal Vlog of
corroborating evidence we have collected
which includes Spirits, Ghost, Entities,
Poltergeist, all things from the other side.
On the World's Most Popular Haunted Webcam Site!
ENTER THE MAIN SITE BELOW
The public is encouraged to view any of the 20 live
Ghost Cams, and post their captures, and
experiences of events in the Facebook
Site.
I have posted links to the EVP's, Videos as well
as Photos captured, and the history, and paranormal
occurrences in this house on the site.
*Special Note: Look for the Haunted Easter Eggs!*
Hint: Try clicking on the photos for a surprise!